---
Enterprise CRM for the SMB Market
Imagine a world where the technological marvels once reserved for giant corporations become the secret weapons of small businesses like yours! Over the years, we've witnessed a spectacular cascade of advancements, from VoIP telephony to unified communication and instant messaging, leveling the playing field for small enterprises. Long gone are the days of the paper ledger, and so too should be gone the days of the paper work order!
But wait, there's a game-changer that's only recently entered the arena: CRM Technology! In recent years, CRM (Customer Relationship Management) systems have begun to sprinkle their magic, transforming customer interactions and data management for small businesses. But you might be thinking:
Our top CRM picks in this article
Honorable Mention
Dive in with us as we unravel the mystery and explore how embracing CRM technology can become your business's next big leap towards unparalleled customer satisfaction and skyrocketing growth!
If you are a small business in need of better sales and customer relationships the perfect solution for your company may be to invest in an outstanding Customer Relationship Management (CRM) software. Although we commonly refer to them as 'software' today, they are actually SaaS (software as a service) applications that run in the cloud. As competition increases, the top CRM for small businesses is sure to give any SME that extra boost necessary to succeed.
This guide offers thorough details on the best CRMs suitable for smaller companies as well as features & customization opportunities they bring along with them. You can also find success stories from those who've already taken advantage of these technologies plus insights into all new trends being developed around this powerful system tool used by entrepreneurs worldwide! Don't miss out – leverage today's crm softwares now and revolutionize how efficiently your organization operates!
Key Takeaways
CRM software is essential for businesses to manage customer relationships, streamline processes and increase sales.

This article provides a list of the top 10 CRM software specifically designed for small businesses with detailed pricing information and features offered.

A step-by-step guide is provided to ensure informed decision making when selecting a CRM system as well as an overview of current trends in 2023.
The Importance of CRM for Small Businesses
CRM software provides the tools necessary for effective customer relationship management and small business growth. Such a system can be used to keep track of contacts, maintain loyalty among customers, optimize various business processes such as creating calendar events and setting reminders, analyze sales activities accordingly ,and properly train sales teams in order to reduce churn rate . When selecting one particular CRM platform that meets your organization's needs while providing easy access , it is essential you look into pricing plans available along with their features. We are here to help make this process simpler by offering some top notch recommendations based on all those factors so finding the perfect fit for your small businesses shouldn't feel like an arduous task anymore!
Does My Business Really Need a CRM?
Small business doesn't mean small workload. A CRM (Customer Relationship Management) system is essential in navigating the complexities of customer interactions and data management in today's digital age. It seamlessly organizes customer details, tracks interactions, and provides valuable insights, ensuring that your team can deliver personalized and efficient service. In a competitive market, a CRM is not just a tool—it's your ally in fostering customer loyalty and driving business growth.
Many of these products use a 'base module plus add-on' structure. With this approach, the base price covers basic services, such as customer relationship management software. Additional features, like sales automation or project management tools, can be purchased as add-ons.
Top 10 CRM Software for Small Businesses
We've selected the top 10 CRM software for small businesses to assist you in making an informed decision. The costs are taken into consideration while choosing, such as cost per user per month, minimum requirements and introductory pricing. Availability of free trials plus its length and money back guarantees being offered too. All these options provide a great value with useful features which offer ease-of-use along with powerful automation capabilities combined with good customer service, thus making them ideal choices for any business needs.
To learn more about their respective prices, please refer to our knowledge base provided in Section 2 on this matter. We believe that exploring all the best options can lead you towards finding the perfect fit when it comes to your particular small business needs!
In-Depth Analysis of Top CRM Picks
To help you in your quest to find the ideal CRM software for your small business, an extensive analysis of Less Annoying CRM, Freshsales by Freshworks and Keap is available. To allow a well-informed choice on which system best suits your needs, we shall discuss their advantages and disadvantages thoroughly.
A comprehensive examination of these top three picks can provide insight into how they may benefit one's small enterprise. Take some time to evaluate each closely before making up any final decisions, all the more so if it concerns selecting less annoying crm!
Best Overall CRM for Small Business: Less Annoying CRM
If the name doesn't grab your attention, the features and price of Less Annoying CRM should make you take a second look. Small businesses searching for a cost-effective CRM solution that packs plenty of features should take a look at Less Annoying CRM. With one comprehensive and affordable package, you'll get the most value out of your purchase. Support for small organizations is also a big concern. No one has time to wait in a queue for hours to speak to a junior agent to know little beyond the basics. LA's team boasts seasoned vets who know the software inside an out and are ready to help you.
Unlike many CRMs who cater to the needs of large enterprise, Less Annoying is designed to meet the needs of smaller businesses. The user-friendly platform provides contact management, task organization capabilities as well as calendar functions. Plus helpful sales forecasting technology to boot! If you need to expand LA's functionality there are integrations to connect VoIP telephony, Zapier, MailChimp and others. There's no better way to simplify managing those day-to-day operations with an all inclusive price structure like this small business goer's best friend: Less Annoying CRM. LA is based in the US but can be accessed anywhere in the world. Currently, the interface language is English only. This is something good to note for our Canadian clients who work in the French language.
Top Sales CRM for Small Business: Freshsales by Freshworks
Freshsales, a CRM developed by Freshworks for sales teams in small businesses, offers many advantages such as multiple pipeline management capabilities that can be customized to fit the user's workflow. It integrates with live chat and DocuSign services plus synchronizes and tracks emails which also includes an excellent Team Inbox feature. This makes Freshsales an effective solution designed specifically for those dedicated to improving their business' sales performance without having too complicated of a platform.
It provides various pricing plans starting from free up to $69 per month per user making sure every size of company is catered for – what's more there is even a trial period available if you want test out the features before committing fully! This software blends well with other utilities like calendars or email marketing products so all your needs are covered no matter how diverse they may be!
Great CRM for Lead Generation: Keap
For small businesses looking for a CRM solution to help with lead generation, Keap may be the answer. Like Less Annoying, Keap makes it clear that smaller organizations are their core market. It provides features like automated follow-up and customer segmentation as well as two different pricing plans that range from $159 for a 2 user plan monthly up to $229 for three users and more features depending on needs and budget size. Each plan allows for additional users to join the team at $29 per month.
Keap can assit your business in generating leads then turning them into loyal customers. Its limited integration capability might be an issue you'll need to consider alongside the relatively high cost of use compared against other options available.
If finding qualified prospects is at the top of your list when it comes to small business objectives though, Keap could very well fit those requirements perfectly while still being within reach financially.
CRM Customization and Integration
CRM software offers substantial advantages to small businesses, such as customization and integration capabilities. By enabling companies to tailor the system according to their needs and integrate it with other business platforms, a seamless workflow can be created that saves time and resources. As third-party integrations enable data entry automation, there is no need for multiple applications or extra tools connected with CRM solutions. Small enterprises may connect Mailchimp email marketing campaigns, WooCommerce e-commerce stores or Todoist task management systems in order form more unified experience. When evaluating CRM options, it's crucial to choose a system that is compatible with existing IT security protocols to ensure customer information remains secure at all times. Additionally, consider how its customization and integration capabilities could enhance operations and ultimately contribute to overall success.
Free and Affordable CRM Options
For small business owners who are working within a restricted budget, don't fret! There's still plenty of free and inexpensive CRM options accessible that can give substantial features and advantages for your venture. Examples include Zoho CRM, monday.com and EngageBay which do not have the same complex elements as some costlier selections but offer the basic functionality to help in enhancing customer relations while streamlining enterprise operations.
To get the most out of affordable or complimentary software solutions you must consider their traits closely against your organization's requirements so it is suitable with needs, objectives & financial means available. Evaluate each one completely before opting for an option to ensure its capabilities meet what is expected from them perfectly by you. When running evaluations look for demos with data already populated in the database. This will help you quickly visualize and work with the interface and features without having to spend time entering data.
CRM Features to Look For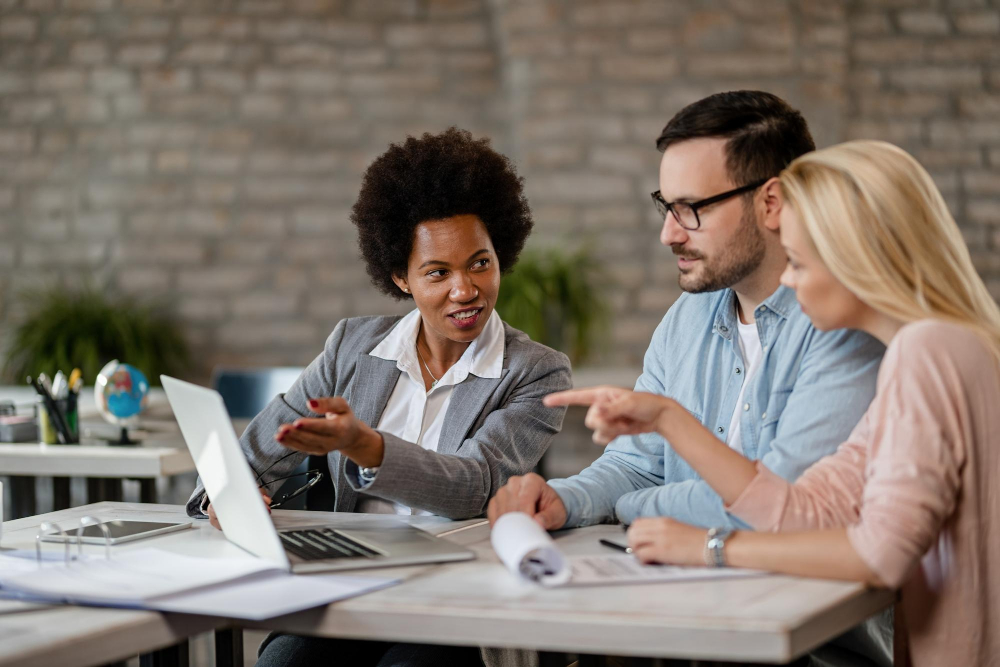 As a small business owner, it's essential to be aware of the key features for selecting CRM software. These include marketing automation which can save time and resources allowing sales and marketing teams to focus on other tasks. Lead tracking & data analysis so as to optimize your sales processes. Integration with existing systems enabling seamless workflow, plus security measures like two-factor authentication and encryption that will protect customer data in accordance with regulations. Knowing all these considerations is important when deciding which would be best CRM for your company needs.
Security should not be an add on when you are choosing a CRM provider. Your CRM vendor will in have access to all your client date. If you choose a platform that offers more than sales force automation, and includes other business processes such as accounting features then even more of your vital data will be hosted by your provider. It's easy to see why these CRM services providers are a tempting target for cyber criminals.
How to Choose the Right CRM for Your Small Business
Finding the perfect CRM software for your business can be a daunting task, but following these steps will make it much easier:
Set aside an adequate budget that fits all of your needs and allows you to cross out unsuitable options from consideration.

Analyze what kind of customer service is necessary in order to ensure the selected CRM solution supports all current processes within your company effectively.

Compare different systems on features offered as well as compatibility with existing apps & programs already established by yourself or other 3rd parties providers..

Look over user reviews so that you'll get insights into how each product functions in reality which consequently lets you choose more wisely among available solutions

Create a test support case for each demo and see how long and how effective the answer is. If they are unable to support you then you may want to opt for someone that can.
By taking these measures, businesses will be assured that they are gaining access to the tools capable of boosting their sales potential significantly!
Using an MSP to Accelerate the Selection and Support Process
Let's face it. Most small businesses run while they are tying their shoes. For that reason when looking to implement a Customer Relationship Management (CRM) system in an SMB, every moment spent on research, selection, and setup is time away from core business activities. This is where Managed Service Providers (MSPs) come into play. By leveraging the expertise of an MSP, businesses can expedite the process of choosing and implementing the right CRM, ensuring a swift and seamless transition. Moreover, the knowledge transfer from the MSP ensures that when the CRM goes live, user support is accelerated, reducing the learning curve and potential downtime. In essence, partnering with an MSP not only ensures you get the best CRM for your needs but also that it's up and running in record time, allowing businesses to focus on what they do best.
CRM Trends and Innovations in 2023
As CRM technology advances and integrated solutions are developed, such as natural language processing technologies like ChatGPT, small businesses will be able to gain a competitive advantage in today's ever-changing market. Integrations that allow chat bots to interact with and route incoming support calls are already in active use. Allocating resources more efficiently, improving customer satisfaction through better engagement opportunities and streamlining communication by using these developments can lead to improved results for marketing teams.
Cloud based systems offer cost effectiveness while being extremely scalable when it comes to the needs of smaller companies, Their adoption rate is increasing rapidly too. The addition of Internet of Things (IoT) within certain software frameworks Enhances the ability for customers interact with businesses on an enhanced level that hadn't been possible before now. Providing meaningful insights from those interactions along way also helps firms reach their goals faster than was previously conceivable without technological advancements This type innovation has made clear how essential they really can prove themselves for even start up ventures' survival in this environment ultimately helping them achieve success over time instead formerly having just optimism at launch stage..
With all this in mind it's clear why forward-thinking organizations must pursue new trends and innovations in CRM progress through 2023 and beyond. Staying ahead so as not fall behind during times where competition heats up only gets fiercer with each passing month development wise..
Real-Life Success Stories: Small Businesses Using CRM
The success stories of small businesses that have effectively implemented CRM systems demonstrate the positive outcomes achievable with these software solutions. Many businesses can boost their operational efficiency, customer satisfaction and revenue by utilizing a reliable CRM system.
Where to Start
Summary
To summarize, having the right CRM software is essential for businesses in order to maintain successful customer relationships and streamline processes. With appropriate technology tailored to your individual business needs, you will have an edge when it comes time to enhance collaboration within the team, increase productivity levels and generate sales growth.
So if you are a little business owner wanting their first experience with CRM or looking for something more suitable, this article has given enough information on what one should consider before taking the plunge! May your journey towards achieving better success with CRM be smooth sailing!
Frequently Asked Questions
What CRM is good for small business?
For small businesses aiming to manage their customer relationships and grow, the best CRM software available includes Less Annoying CRM, HubSpot, Zendesk, Freshsales, Monday.com, Capsule, and Pipedrive. All offering top features for those purposes. Of them all though, Less Annoying CRM stands out as a great choice when it comes to finding the optimal solution for your company's needs.
Is there a free CRM for small business?
Small businesses have the option of using a free CRM. EngageBay offers this service with features such as contact management, appointment scheduling, tasks and deals pipeline. It allows users to manage up to 250 contacts and companies plus send 1,000 branded emails per month along with creating landing pages all for no cost.
Is Zoho CRM really free?
Zoho's CRM software offers a complimentary edition with its lead, contact and account management tools capped at three users. To use the Standard, Professional, Enterprise or Ultimate packages of this platform you can first enjoy their trial versions before making any payments on your card. All in all Zoho really does offer free access to its CRM system.
Should a small business use a CRM?
Investing in a CRM is the right choice for those looking to strengthen their small business. Utilizing this technology can greatly enhance customer satisfaction, optimize internal processes and operations, thereby delivering improved performance across the board.
What is the main purpose of CRM software for small businesses?
CRM software allows small businesses to effectively organize their customer relationships, quicken processes and expand their enterprises. This innovative technology helps streamline the process of managing these all-important connections for maximum results.